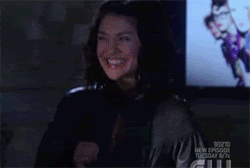 One of the best fics at the skating meme just got completed!!!!!!!!!!!
wet hot olympian summer
Fandom/Pairing: figure skating RPF, Johnny Weir/Stéphane Lambiel
Rating: NC-17
Length: 30,000 words
ps. will leave e review when I've gotten more sleep than the 2 hours in the last 48.
Centripetal
by
mandysbitch
- a Figure Skating RPS/ Stargate Atlantis crossover that's simply brilliant. The best way to describe my reaction to this would be happy bouncing, major hand flapping and enormous grinning. It's just so RIGHT and has these perfect moments in it that manage to make the combination of those two fandoms in this story a master work. And major thanks to
aurora_84
for posting the picture that started all of this.
A feather, a needle
by
littlerhymes
- The perfect fairytale romance, in the literal sense of the word fairytale. It's magically amazing and reads like a classic found in a collection of folklore stories.
Present Tenses
by
nova33
- Words fail me in describing this story. It's Johnny/Stephane domestic bliss done to perfection. Anything I could say about it wouldn't do this amazing work any justice, so just go and read it.
I Love You, I Hate You
by
extemporally
- As usual with this author, this work is amazingly well written and true to character. But it's also delightful and interesting and offers short but such perfectly described moments in the life of Johnny Weir that you can feel every one of them.
Fic you should be reading:



just had 10 free minutes and liked the pictures
the last three are from
weirsjohnny
eta: stephane wanted in on the fun and who am I to resist [my schedule begs to defer, but who cares about that]






Current Mood:

weird
photos from
yahoo
no comment necessary


I love the internet. Just hope there are some concerts near my country, I would love to go to one.




Just some simple cuts, 'cause I love guys in make-up.
Almost all pictures are clickable, so if you want bigger, click
(
150+ pictures
Collapse
)
the whole photo album is here
this is only pictures. for text and dates, go
here
just wanted to have all the pictures in one place
this
fic is just hilarious. I didn't even know I needed such a fic till I read it.
Both the OP and the anon!author are geniuses!
BRIAN JOUBERT HATES THE UNIVERSE. Or at least the part of the Universe that likes screwing him over.
I want a fic how Brian is basically always caught in the middle of couple crazies, like Johnny and Stephane being too noisy or pda-y for his comfort, how he has to endure Patrick's crazy acts of love and devotion towards the always hard-to-get Yu-Na, Evgeni and the copious amounts of hate-sex he decided to have in locker rooms (with Yags or Evan, either way) and just basically that everyone finds a way to involve him in some way shape or form.
Basically, lots of couple stuff from the point of view of everyone's reluctant best friend, Brian Joubert.
The only things I know about Brian Joubert are that he's French and "seems that he (Brian) was born with a six pack" [from PSoI], but